Pink Lady's Slipper
Loved for their peerless beauty, delicate sculpture-like form, and seemingly exotic attributes, orchids are often revered above all other wildflowers. Witnessing one thrive in the wild, whether a common or rare species, is an exhilarating experience not soon forgotten, especially when one comes to know and appreciate the complex mechanisms at play behind their existence.

Orchids are finicky plants, growing only when a narrow set of environmental conditions are properly met. Any small deviation from their stringent requirements, such as when it comes to soil type and pH, among other abiotic and biotic factors, and they will fail to grow or disappear from where they're already established. Every species has different needs, with some inclined to grow in the understory of deeply shaded woodlands, while others call only the most acidic of bogs or other open wetlands home. No matter the habitat type, one thing all orchids require at some point in their life is a fungal partner.

Unlike most other plants whose seeds are provided with an energy-rich food source to help nourish the young seedling upon germination, the dust-like seeds of orchids completely lack this crucial medium. Instead, orchid seeds form a mutualistic association with soil fungi to gain the necessary nutrition for propagation. Fungi, in return, are able to siphon off additional nutrients when the plants mature. Many species will retain this symbiosis for the rest of their lives. To make matters even more complex, usually not just any particular fungi will do, but rather fungi from a particular genus, or even a single species is required. As most soils do not contain the correct variety, orchids are almost impossible to successfully transplant. They are, therefore, best left in the wild.
Rose Pogonia
The Hudson Valley is home to numerous native orchids, along with several non-natives. Nearly every habitat type is sure to harbor at least a few varieties, if you know where and when to look. Similarly to the spring ephemerals, these flowers often have fleeting lives.

Our greatest claim to fame resides deep in the understory of a regenerating forest in Orange County, where lies a small population of what has been called "the rarest orchid east of the Mississippi." Small whorled pogonia (Isotria medeoloides), up until its rediscovery in 2010, was believed to be extirpated from the state, when the last known specimens disappeared from Onondaga County in the 1970's.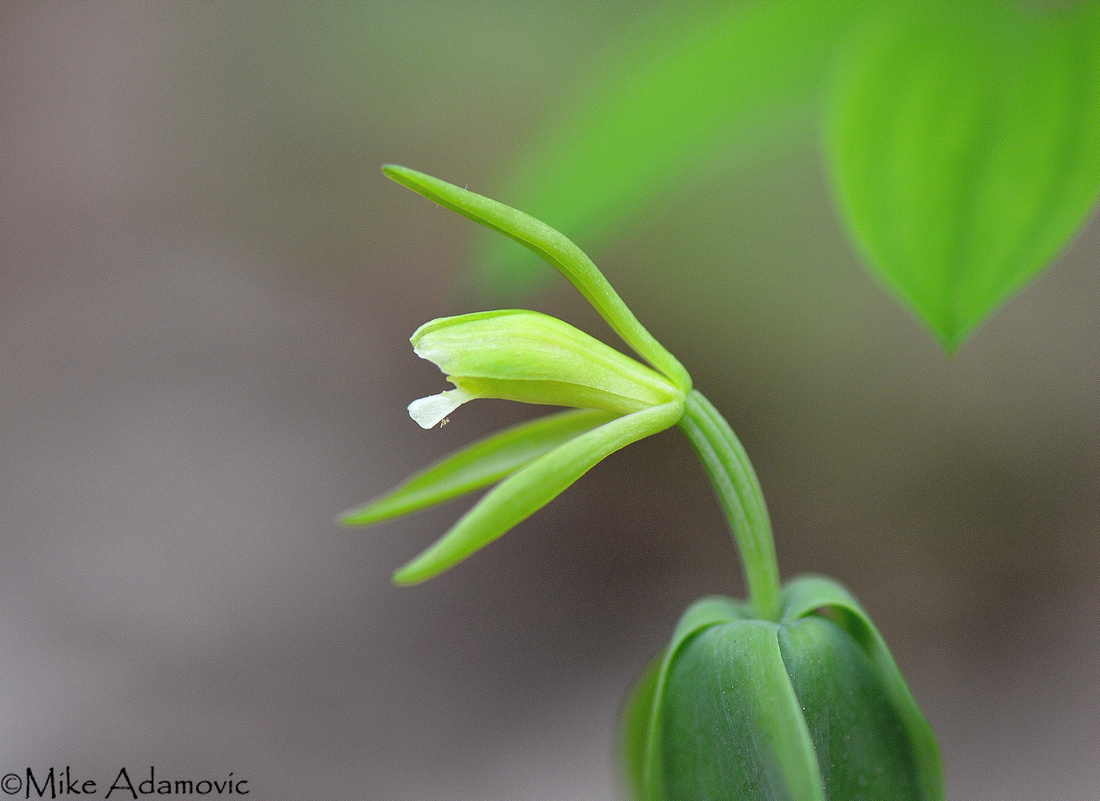 Small Whorled Pogonia
The Hudson Valley population consists of a mere 6 individuals and fluctuates constantly. Not every individual emerges on a yearly basis. Oftentimes plants will lay dormant due to poor environmental conditions, needing to recuperate from a previous year's energy-intensive blooming, or an unknown stress. Small whorled pogonia is exceedingly rare throughout all its range, and has been listed as a federally threatened species as a result.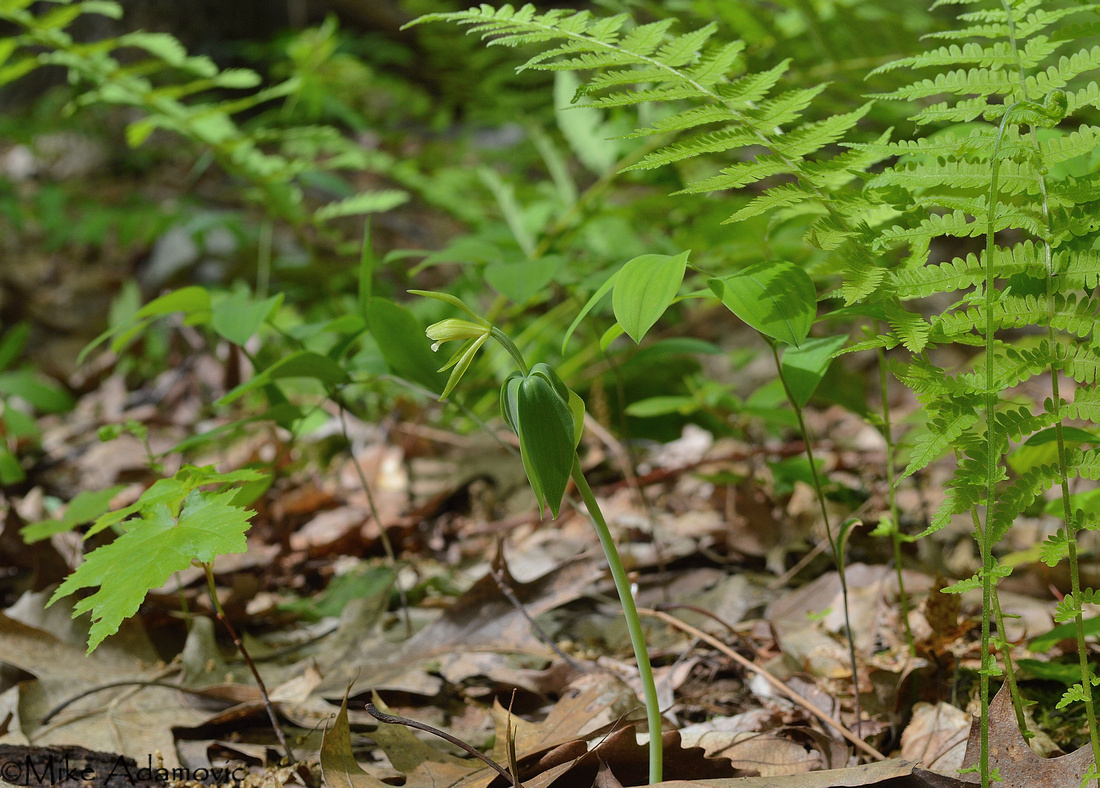 Small Whorled Pogonia
Downy Rattlesnake Plantain
Little Club-spur Orchid
To view more orchid photos, visit the "Rare and Unusual Plants" album under the galleries tab.