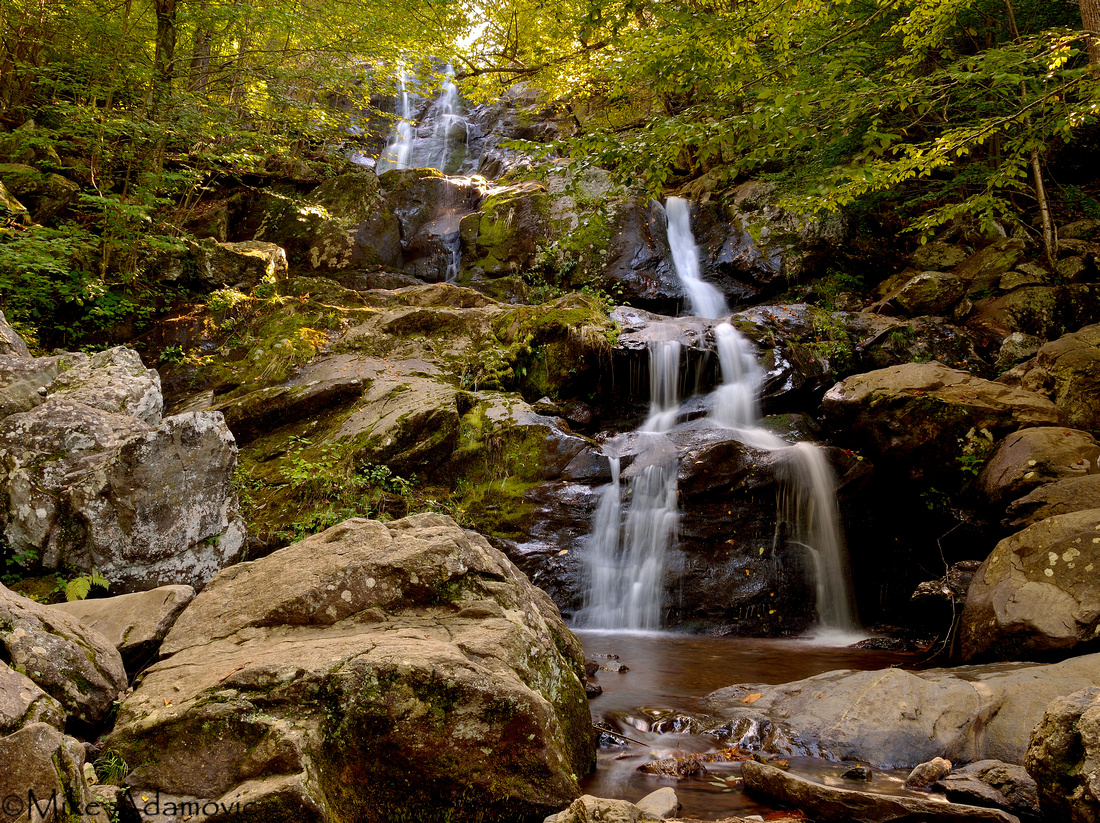 Dark Hollow Falls (Shenandoah National Park)
There's something deeply captivating about waterfalls. The raw and intense power each wields as it drops its silvery contents from headlong height, where its forceful tumbling on rocks below produces a potent roar that from a sufficient distance morphs into a gentle, soothing voice that carries with it cool and damp restorative breezes, is something grand and enthralling. We can't help but revere these uncommon natural splendors, not only for the visual and audial thrill, but as the landscape painter and writer Thomas Cole indicated, by the impression they make on the mind. In his essay "American Scenery," Cole expresses that "in gazing" on these natural artworks, "we feel as though a great void has been filled" so that "our conceptions expand" and "we become a part of what we behold!"

Apart from the romantic qualities of waterfalls, there's also, at least in part, a scientific reason as to why we feel relaxed and rejuvenated near them. Cascading water, as it turns out, is excellent for producing negative ions, which are said to improve mood and increase energy and awareness. Electrons wrenched away from air particles by the force of falling water as it churns and aerates, form negatively charged ions upon reattaching to other molecules in the air. Negative ion levels can be as much as 50 times higher here than in other places lacking any type of swiftly moving water.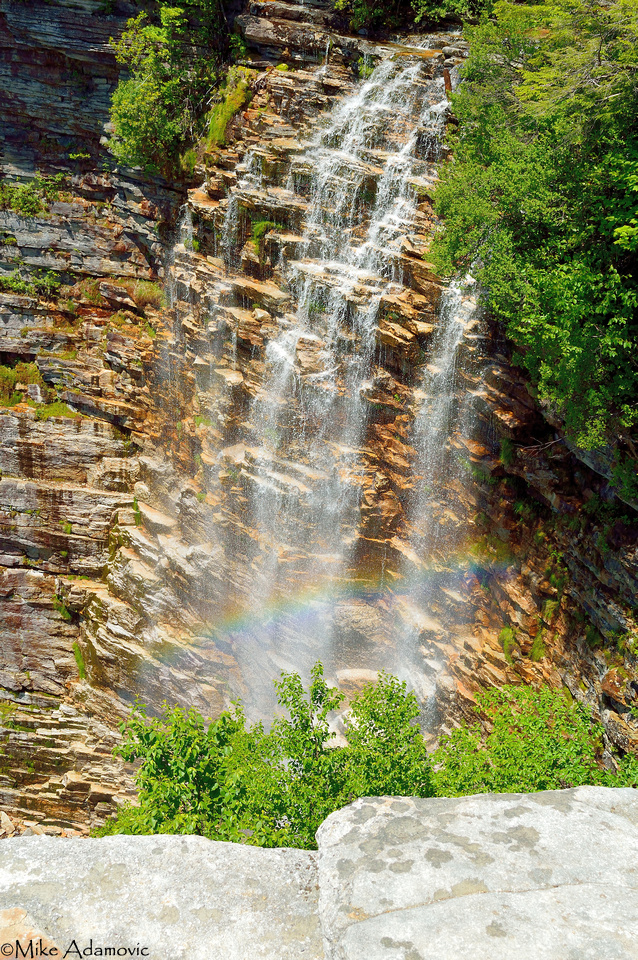 Verkeerderkill Falls (Sam's Point Preserve)
Doodletown Brook Falls (Bear Mountain State Park)
Fern Glen Falls (Dover Plains, NY)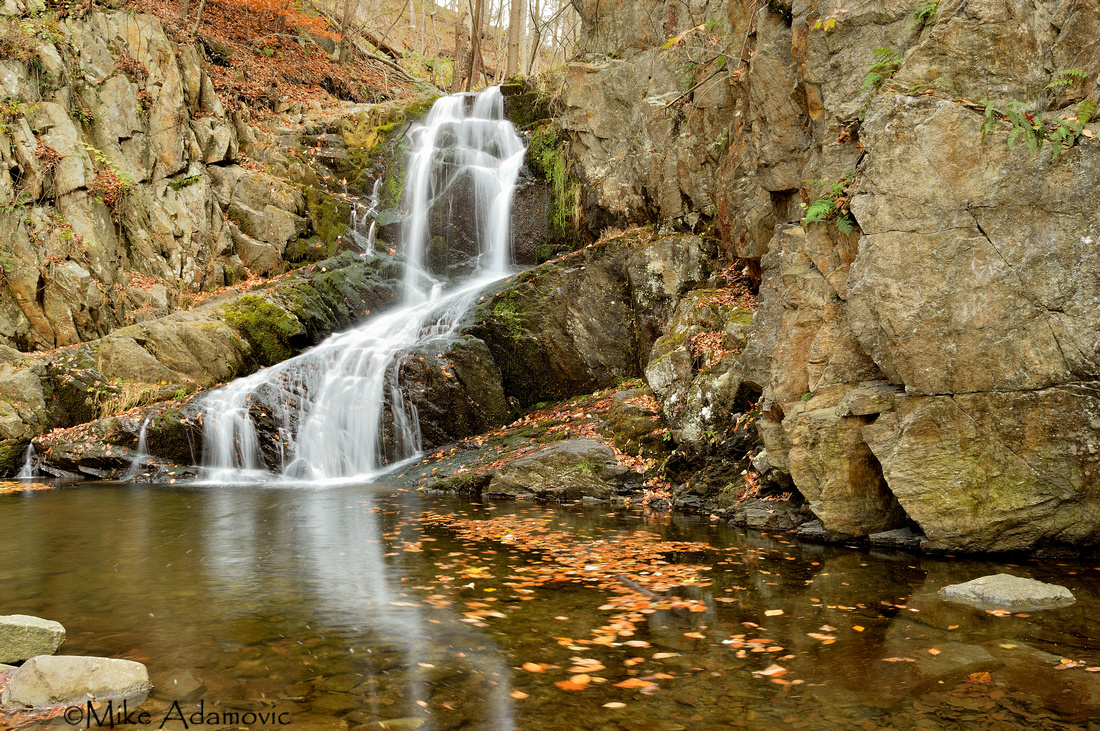 Indian Brook Falls (Garrison, NY)